Albums - How to Order
You can order albums & singles by PayPal - as I don't want Tony's e-mail address harvested by spammers, click here to find out what it is! Alternatively, if you would rather pay by sending either cash, cheque or postal order, please e-mail Tony for his address.
Tony Turrell - Private Piano
The follow up album to Fragmented sees Tony stripped down (oo-er) and attempting a more chilled out mood. Melodic piano pieces helped along occasionally by flute. Anyone who appreciates the intro to "Tumbledown" on Fish's 'Raingods With Zippos' should like this, as should anyone who just wants something pleasant to relax to.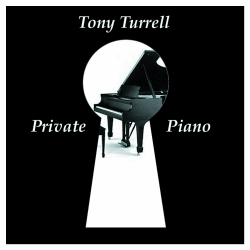 Home Again
Jump's Song
Merlin's Air
Heaven Holds A Place
Moon River
Only
Them To The End
Available from the address above for £10.00 plus £1.50p&p in the UK, €20.00 all inclusive on the mainland. States and Canada? Well, you'll just have to mail and find out, cos I haven't worked it out yet...
Tony Turrell - Ripples
The new project name of "TT", of which this promo cd single is the first release, sees Tony moving further along the lines he originally began to explore in the Marillion Memory Of Water 'Big Beat' remix and Plague of Ghosts. For anyone not aware of these, Tony is stubbornly referring to this music as 'Urban Progressive Dance', and daring people to come up with a better classification.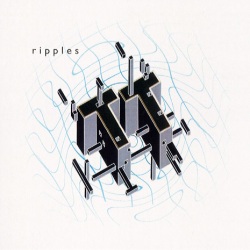 Ripples (Full Version)
Mix Genesis and Floyd with The Chemical Brothers or the Propellorheads and you might be somewhere close... Also featuring artwork by Mark Wilkinson.
Available as before for £4.00 plus £1.00 p&p in the UK, €10.00 all inclusive on the mainland.
Tony Turrell - Fragmented
Fragmented, Tony's debut album, is still available from this website for the NEW REDUCED PRICE OF £5.00 (plus p&p). For details, click here
If you'd like to know more about the making of Fragmented, click here.