Recording Artiste and Bespoke Composer
Keyboards, Piano and Hammond Organ player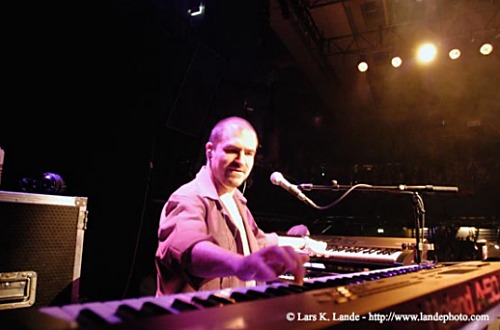 10/04/08 News Update !!
Click here to "read all about it"...
Musical CV
Toured and co-written most recently with:

FISH - Charismatic Scots singer and songwriter, ex-Marillion

BRUCE WATSON - ex-Big Country guitarist and A Dead Man Walking with A Few Good Men
And having also worked alongside the likes of:
MARK BRZEZICKI - Renowned session drummer, Procul Harum, Big Country
JOHN TONKS - Neneh Cherry (MD), Tricky (MD), Sugababes (MD), Paul Oakenfold (MD) Belinda Carlisle, Thunder, Tony Hadley, Steve Winwood, Lamb, Gregg Bissonette, Bonnie Tyler, Duran Duran
DAVE "SQUEEKY" STEWART - Camel, Deacon Blue, Donnie Munro
STEVE VANTSIS - Candy Dulfer, Horse
STEVEN WILSON - Porcupine Tree, No Man, Blackfield
JOHN WESLEY - Porcupine Tree
MICK ABRAHAMS - Jethro Tull, Blodwyn Pig
JOHN YOUNG - Bonnie Tyler, The Scorpions
GRAHAM McGROTTY - The Las Vegas Rat Pack backing band
PETE STILL - The Roulettes, Russ Ballard, Adam Faith
Plus having done remix work for MARILLION.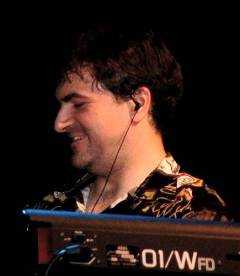 Working with some of this lot, you have to get used to learning keyboard parts in a very limited time and writing 'on the spot' keyboard parts during recording studio sessions!
I have experience as a Musical Director in rock and pop (Fish) and as a recording engineer with software programs (Sonar, Cubase, Logic, ProTools).
Repair Work
Keyboards K.O.'ed? Digital Piano died? Hammond hiccupped? Wurlitzer EP w??kered? Then there is always the possibility I may be able to fix it as this is one of the other things I do with my time when working from home. The other is working at:
HAVEN KEYBOARDS - the Ipswich based keyboard shop and Hammond specialist. For more information, check the link to their website from the links page.
Reviews & Quotes
"...it all really benefits from some exquisite keyboard playing - Nice one, Tony!" - Kevin Gerb, Word Of Mouth
"...itís easy to see Tony doesn't like to be pigeonholed...if it's bespoke composing or playing you're after... heís the one" - Tony Shevlin, East Anglian Daily Times
"...Fish benefits from having his best backing band for some time. In particular Tony Turrell on keyboards... does justice to the material" - Nick Shilton, Classic Rock
"The influences of Rick Wakeman, Tony Banks and Jools Holland can be heard without a trace of plagiarism... Tony's playing deserves credit. More's the pity then that I can't find any tracks on the album that I like" - Richard Burns, Blackpool Courier (a review of 1st solo album, Fragmented. Still makes me smile.)